Finnish Shared Network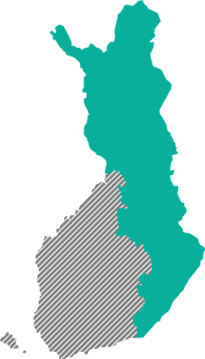 The Finnish Shared Network is a joint operation by DNA Oyj and Telia Finland Oyj. We are responsible for developing and maintaining a shared mobile network for Northern and Eastern Finland. The 2G, 3G and 4G networks cover half of Finland's total geographical area and serve approximately 15 per cent of the population.
Finnish Shared Network Ltd is not a telecommunications operator and we do not offer network packages or a customer service function. Our only direct customers are Telia and DNA. Our activities have no direct impact on DNA or Telia private or business subscriptions. All subscribers deal with either DNA or Telia directly in all matters relating to their service package.